An unusual recipe for the first course is prepared so easily that even a schoolgirl can handle it. The recipe for cream soup contains tomatoes in its own juice, but experienced housewives claim that you can use natural tomatoes.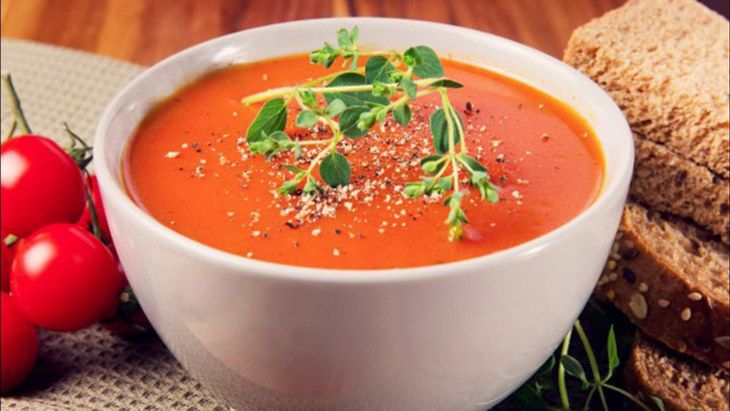 ingredients:
900 g tomatoes in their own juice onions; ½ tbsp. cream; 2 cloves of garlic; salt, pepper, basil (or other spices) – to taste.
preparation
Put chopped onions, tomatoes, garlic, basil in a blender bowl and mix until smooth. Very salty, pepper and mix again.
Pour the mixture into a saucepan, add cream and cook for 5 minutes at low heat. Remove the soup from the oven, let it stand. Serve tomato cream soup better hot.
Photo: from open sources
cooking recipe soup