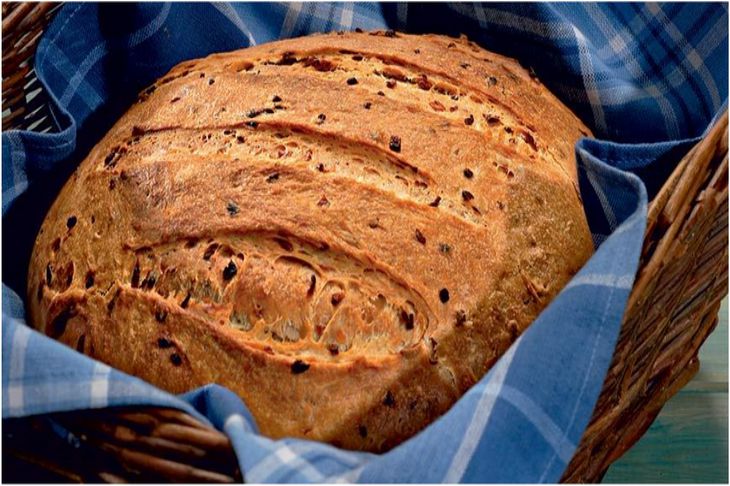 Homemade bread has a special energy. Easy to prepare and very tasty.
ingredients:
400 ml of milk (room temperature); 600 grams of wheat flour; 1 chicken egg 1 onion; 10 g dry yeast 2 tbsp. l. creme cream; 2 tsp. sugar; 1.5 tsp. salt; 2 tbsp. l. vegetable oil.
preparation
Mix milk, yeast, a teaspoon of sugar and a tablespoon of salt. Cover with a towel and leave in a warm place for approx. 20 minutes.
During this time, peel the onion, cut into small cubes or half rings, rise for 5 minutes in a hot frying pan and add 1 tsp. sugar and 0.5 tsp. salt. Onions must have a characteristic golden hue.
In a bowl, the flour, salt is salted to taste. Connect with yeast mass, add egg, cream cream, 2 tbsp. l. vegetable oil, cooled onion. Mix well by kneading a stiff dough.
Let the dough warm for half an hour, cover with a towel, then stir again and leave for 20 minutes. After doughing the desired shape and placing it on a baking sheet, the grease with vegetable oil.
Cover with a towel, leave for 15-20 minutes. Make cuts on future bread, butter with vegetable oil. Preheat oven to 180 degrees and bake for about an hour.
Photo: Pixabay
cooking bread recipe


Chief editor of the blog – Josh.