Tart is a classic French open shortcrust cake that is kneaded without the addition of sugar and salt. Incredibly delicious and beautiful dessert.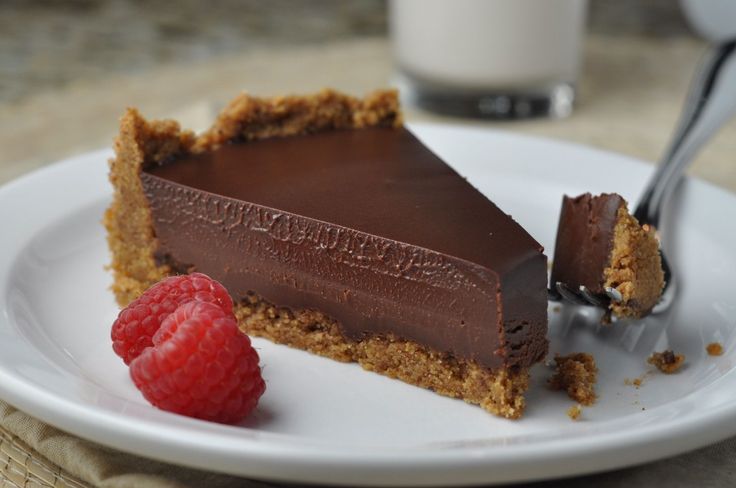 For cooking will require:
250 g butter 600 ml heavy cream; 3 tbsp. l. milk; 150 g flour 420 g chocolate; 4 egg whites; 2 eggs; sugar (not more than 50 g), salt – to taste.
preparation
Cut cold butter into cubes, add sugar, milk and a pinch of salt to it, add flour and knead a homogeneous dough.
Roll the dough into a thin layer, place it in a baking sheet. Bake 180 degrees for a maximum of 15 minutes until golden brown.
During this time, 300 g of chocolate break into pieces, add 150 g of butter, boil 500 ml of cream and pour into the mixture. Let it sit for a few minutes, then stir into a delicate texture.
Beat whites, add a pinch of salt and egg yolks and combine with chocolate mass. Pour the cake and put in the oven for another 25 minutes. After removal from the oven and allow to cool for 2 hours.
Prepare the icing. To do this, put the container in the remaining chocolate and a little butter. Boil the cream and pour over the products until a gloss mass is obtained.
Pour the chocolate cake cake, leave for one hour. Garnish with whipped cream, fresh berries or fruit.
Photo: from open sources
cooking recipe baked goods


Chief editor of the blog – Josh.