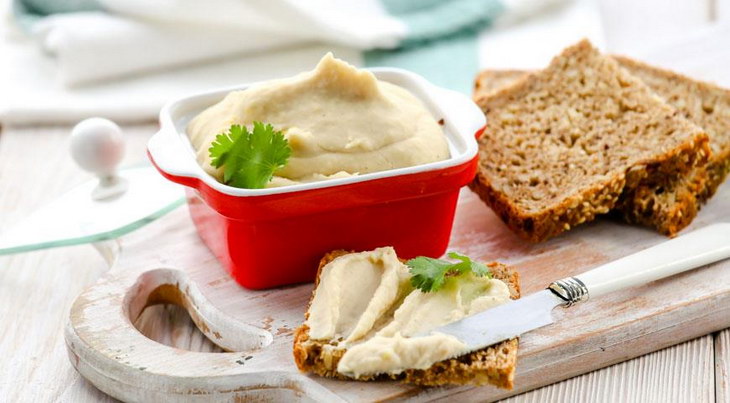 Very easy to prepare lean snack. It is a complete bowl and a filling for pancakes and pita bread.
For cooking will require:
150 grams of beans; 1 onion; 3 garlic cloves; 80 ml of olive oil; 1 lemon 50 g sesame (optional); salt to taste
preparation
Wash the beans thoroughly and leave in water overnight. In the morning, drain the water and cook the beans until they are finished. Pour onion, fry in olive oil.
Mix beans and onions in a blender until smooth.
Separately, slip with a blender sesame, add it to mashed beans, pour olive oil and beat until thick viscous consistency.
Crush garlic with lemon and salt, add the resulting juice to the main dish.
You can spread pate on bread, fill them with pancakes, and put a thin layer on the pit layer, roll into a roll and decorate with green.
Photo: from open sources
cooking recipe great post


Chief editor of the blog – Josh.