This interesting dessert has recently become particularly popular. You can prepare for home tea as well as the arrival of guests.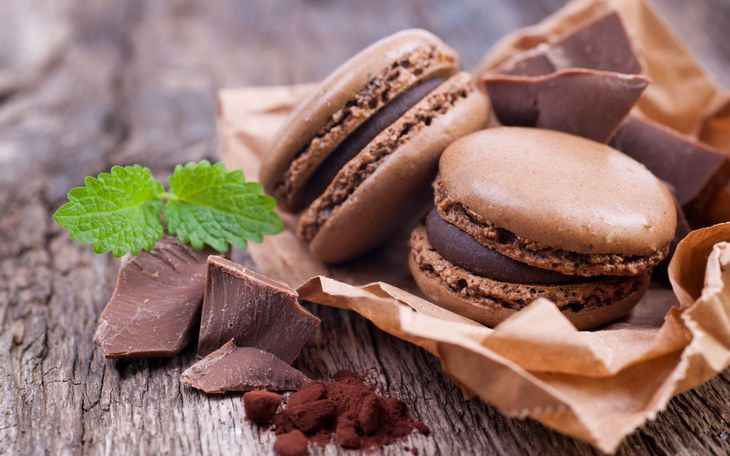 ingredients:
4 pcs – egg whites 2 tsp. – Lemon juice 250 g – powdered sugar; 200 g almonds; 3 tbsp. l. – cocoa powder 150 g – dark chocolate; 20 g – butter 80 g – cream.
preparation
First, gently beat the egg whites with lemon juice. It must make a strong foam. Pour cream sugar partially into the pulp and continue to beat.
Grind almonds into flour and add to proteins with cocoa powder.
The oven is heated to 130 degrees, put the resulting mass in a pastry bag and squeeze a parchment stock pan.
Put the cakes in the oven for 40 minutes. At this time prepare a chocolate cream. To do this, the butter melts in a water bath and blends smoothly with dark chocolate.
Cool, mix cream and mix with chocolate mass. Then cook the cakes by lubricating the cream.
Photo: from open sources
cooking dessert recipe