Tartlets with different fillers are perfect for receptions and picnics in nature.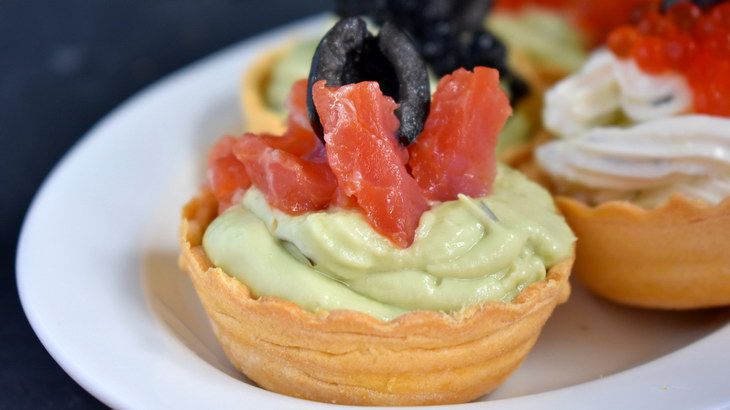 You can fill in "edible plates" with different fillings: salads and pates, fish and meat, fruit and berries.
Salmon and Avocado Filling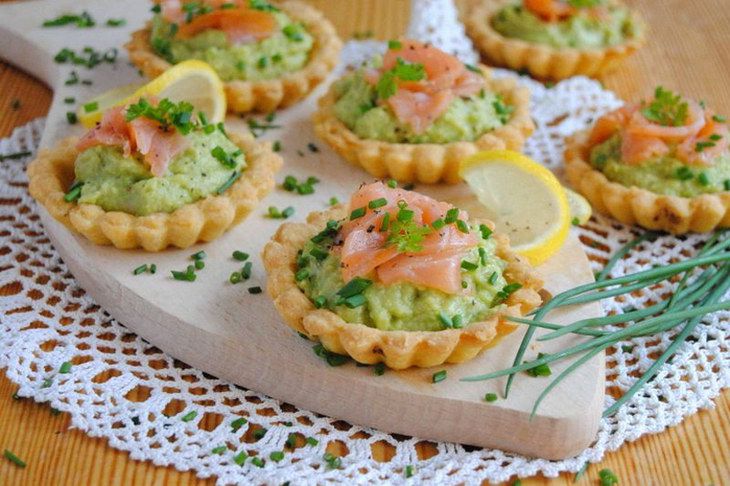 It will take: 100 g of salmon fillet, 2 avocados, 50 g of soft cheese, 4 tbsp. l. lemon juice, greens.
preparation
Avocado pulp pour lemon juice, add soft cheese and bring homogeneity to a blender. Mass spread in tartlets. Cut the salmon into thin slices and place on top. Decorate with green.
Tuna and corn filling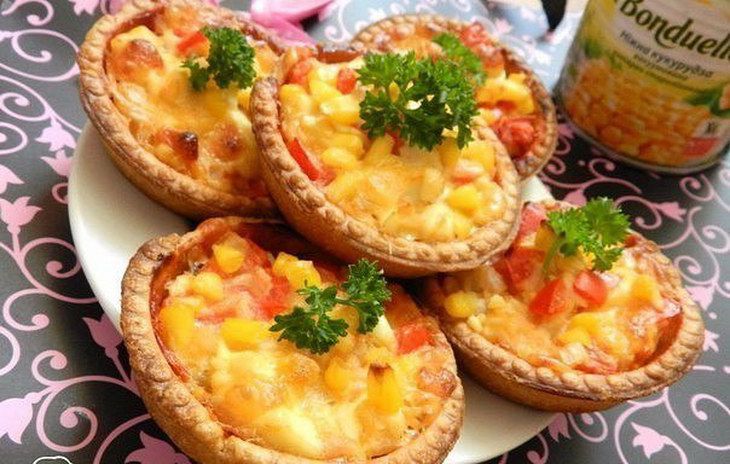 It will take: a can of tuna, 300 g of corn kernel, 200 g of hard cheese, 2 eggs each and a tomato, 2 tbsp. l. mayonnaise and tomato paste.
preparation
Cross boiled eggs, mix with tuna. Shake the cheese, cut the tomatoes into cubes. Mix all ingredients, add corn, mayonnaise and salt.
Screw the bottom of the tartlet with tomato paste and fill with filling. Bake in the oven at 180 degrees for 10 minutes. Decorate the finished bowl with green, serve hot.
Light salted salmon and nuts stuffing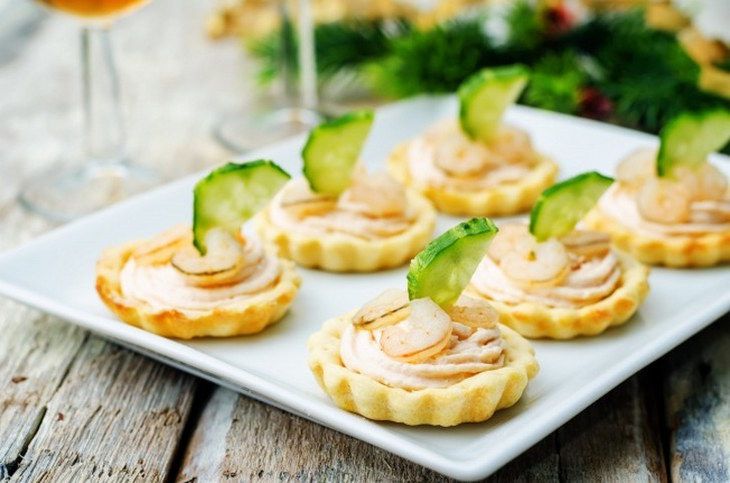 Required: 200 g salmon, 0.5 pc. walnuts, garlic cloves, 15 olives, fresh cucumber (for decoration), mayonnaise, vegetables, spices – to taste.
preparation
Mix salmon, nuts, garlic and olives until smooth. Season with mayonnaise, salt and pepper. Arrange fillings in the tartlets, garnish with a piece of cucumber and green.
Photo: from open sources
cooking recipe appetizer