Delicious cheese soup with chicken is a lunchtime that any hostess must be able to cook. 100 grams of this soup contains 379 calories.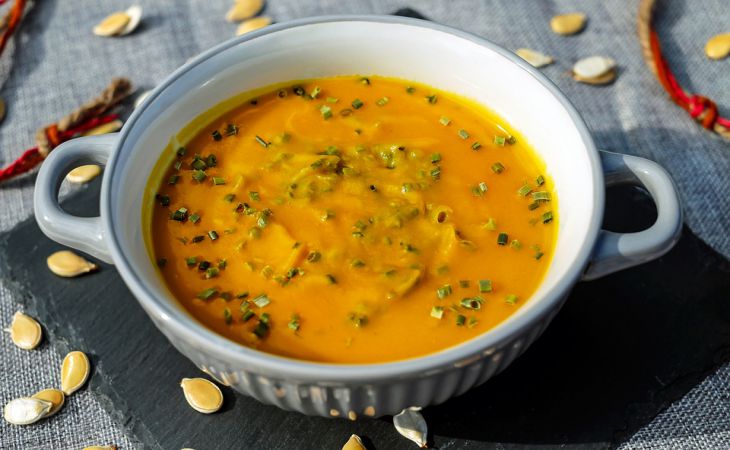 For cooking you must:
500 g chicken fillet 400 g potatoes; 150 g onion; 200 g of melted cheese; 150 g carrots; 3 bay leaves toasts (optional); butter, salt, black pepper – to taste.
preparation
Boil 3 liters of water. Put the meat in the pan. Add salt and peppercorns and bay leaves.
Cook the meat until completely cooked (20-25 minutes). Peel the potatoes, cut into cubes and fill to the pan.
Put onions and carrots in a preheated pan, rise to golden brown. Add a pot to the soup and leave the pot in the fire for another 5 minutes.
Cheese is added a few minutes until cooked. Sprinkle with herbs before serving. Alternatively, you can add croutons.
Photo: Pixabay
cooking cheese soup chicken