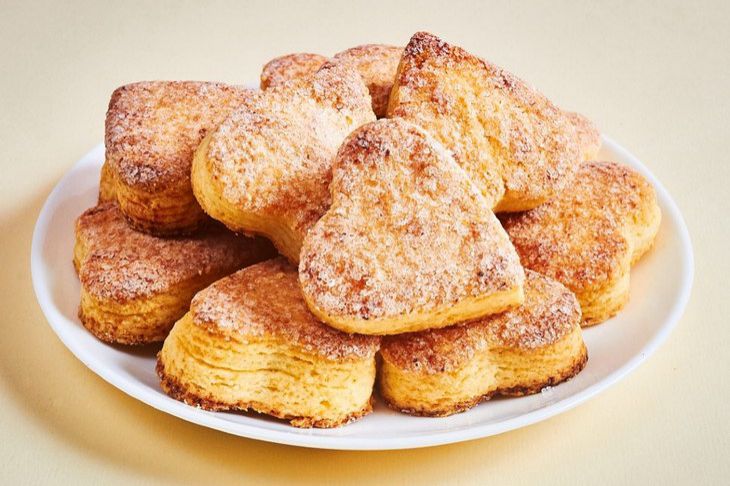 This soft pastry just melts in your mouth.
For cooking you must:
350 g soft cottage cheese; 250 g butter 420-450 g flour 1 tsp. baking soda; 1 g of vanilla; 100 g sugar (for dressing).
preparation
It is necessary to knead cottage cheese and softened butter with a fork, pour the vanillin into the pulp. Sift flour with baking powder. Pour 400 grams to start, then gradually add in small portions.
The dough should be soft but not stick to your hands. It is then cooled in the refrigerator for a maximum of 30 minutes. Remove, roll into the formation about 0.5 cm thick. Thinner is not necessary: ​​the "effect" of puffiness does not remain.
Cut dough cakes of any size or using molds. Put sugar in a plate, place cakes in it, tap it lightly to make the crystals stick.
Preheat the oven to 200 degrees and bake cookies until golden brown for 20 minutes. Let cool a little. The liver is especially tasty while hot.
Photo: from open sources
cooking recipe baked goods