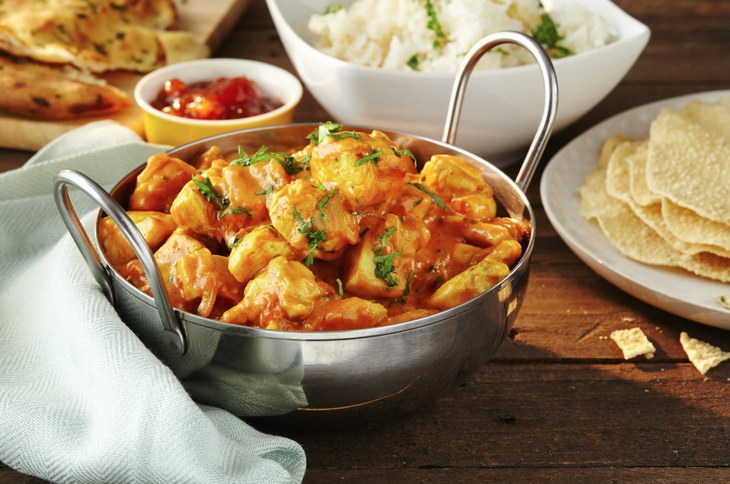 Spicy easy to prepare dish. You can vary the amount of curry and garlic to achieve the desired sharpness. Experienced housewives advise lovers of very spicy dishes to add a small chili pepper to the composition of the spices.
To make chicken curry with tomatoes you need:
chicken fillet – 800 g; canned tomatoes (it is better to take in own juice) – 400 g; coconut (or usual) milk – 100 ml; onion – 2 pcs. garlic – 4 fats; Curry – 1 tbsp. L .; salt, pepper, olive oil, cilantro twig – to taste.
preparation
Chicken fillet cut into small pieces. Heat the oil in a deep saucepan, add the half-sliced ​​onion slices, add the finely chopped garlic and simmer until a characteristic aroma is formed.
Put the chicken in a pan, raise it to light, season with salt and pepper to taste, cook for a few minutes, add curry, mix well, add tomatoes to the dish and add coconut milk.
Gently stir again, cover and simmer for approx. 30 minutes. Sprinkle the dish with chopped herbs and let it stand.
Photo: from open sources
cooking recipe diet